Seeking the Truth
A polygraph test can be used as an investigative tool to detect dishonesty and innocence, to determine who may be implicated and to identify those who may be involved. Polygraph shortens the investigative process, saving time and money. The strength of a polygraph examination has proven to be its utility as a valuable tool in on-going investigations.
The purpose of a professional polygraph examination is to verify the truth of a specific statement. Polygraph testing should be administered in a low profile, friendly and non-accusatory interview process. The goal being ULTIMATE ACCURACY our discretion and professionalism can be relied on for excellent results. Related services include applicant screening and other internal security programs. (General Accuracy between 90% and 98%.)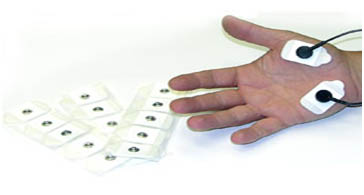 Polygraph Testing is used to identify the untruthful and eliminate the truthful in:
Specific Criminal issues such as:-
Theft/ Fraud/ Arson
Assault (Physical or Verbal)
Corruption
Drug Investigations (Drug Use)
Sex Crimes (Sexual Harassment)
Child Abuse
Domestic Disputes
Spousal Infidelity (Affairs)
Racial Abuse etc...
Periodic / Maintenance Screening:-
Unidentified Criminal Activity With-in Work Place
Post Conviction Testing of Sexual Offenders
Pre-Employment Vetting:-
Previous Conviction
Undeclared previous employment dismissal
Previous Undetected Crimes
Syndicate Involvement
Narcotic Usage
Alcohol Abuse

Please Note: Legally Nobody can be forced to undergo a Polygraph Examination. The examination is done on a voluntary basis. However most Corporate Companies, Law Enforcement and Security companies has added an Employment clause in their Employment contracts, which indicates that the employee can be subjected to a Polygraph Examination on a periodic basis or should a specific incident arise. Failure to comply with the instruction would imply a breach of contract and can lead to Disciplinary action being taken against the employee.
The Examiner
The examiner, Mr Theo Hollamby has successfully completed the requirements of The Professional Examiner Training Program for Psycho-physiological Detection of Deception by the American International Institute of Polygraph. (Further advanced training courses were completed.)
This qualification, which is internationally accepted, enables him to conduct the necessary interviews and tests that will give scientific results to aid in establishing guilt or innocence. He was a member of the South African Professional Polygraph Association (SAPPA), who is affiliated to the American Polygraph Association (APA) up until his departure from South Africa and is currently still a member in good standing with the British European Polygraph Association (BEPA).
Theo had 20 years' experience in the South African Police Force, where he attained the position of Detective Inspector at the Organized Crime Department and amongst other valuable knowledge and skills gained, he specialised in Undercover/Covert Investigations, Commercial Cross Border Crime and Crime Syndicate investigation. He is currently a Licensed Private Investigator and Security Consultant in British Columbia.
LIAR-LIAR Polygraph Services was established in South Africa in 2006 (NYANE POLYGRAPH SERVICES) and was regarded as one of a few professional and highly regarded polygraph companies in South Africa with numerous clients ranging from private individuals to major Corporations, Law Enforcement Agencies, numerous Private Investigator and Private Security Companies as well as retailers. Theo emigrated from South Africa to Canada in 2010 to further his career in the Polygraph and Investigation field. (He has conducted over 3000 Polygraph Examinations to date.)
How to Engage Our Services
To book a Polygraph Examination is an extremely simple process.
Once you decide to use our services, we will require some information from the client in order for the Examination to be conducted. The reason for conducting the Examination and where you want the Examination conducted.
The Venue for the polygraph testing is according to the client's requirements. Tests can be done at your Own Offices/Private Residence or an office in Vancouver or in your area can be arranged by the client. (Travel costs will be discussed.) Should it be requested that the venue be arranged by us, the price will be added to the said Examination fee. (The venue should be in a private quiet office, with a Table, Three chairs and an Electrical power point.)
The test consists of a Pre-Test Interview, the actual Test and the Post-Test interview.
A Time allocation of approximately 1 hour 30 minutes to 3 hours per test.